Koch to Chair Senate Committee on Judiciary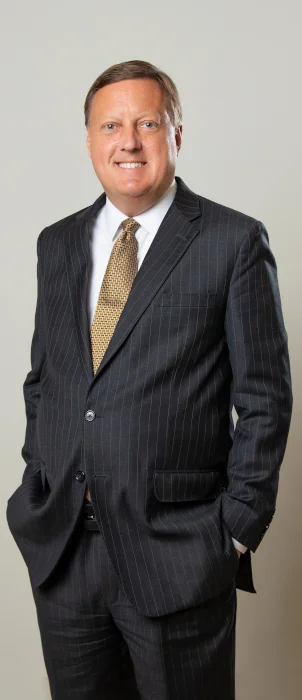 STATEHOUSE (Nov. 6, 2019) – State Sen. Eric Koch (R-Bedford) has been appointed by Senate President Pro Tem Rodric Bray (R-Martinsville) to chair the Senate Committee on Judiciary for the 2020 legislative session.
"Sen. Koch is an extremely accomplished attorney and I have the utmost confidence in him as he assumes the chairmanship of the Judiciary committee," Bray said. "His knowledge of the field and years of legislative experience working on these topics will serve him well as he takes on this new leadership role."
The Senate Judiciary Committee is considered one of the most influential committees in the General Assembly. The committee has broad legislative jurisdiction that includes social and constitutional issues. The committee is also responsible for the issues relating to the state's courts and oversight of key activities of the executive branch.
In addition to serving as Chairman of the Judiciary Committee, Sen. Koch will also continue to serve as a member of the Senate Committees on Commerce and Technology; Corrections and Criminal Law; and Utilities.
"I am grateful for the opportunity to lead the Judiciary Committee at this important time in our state's history," said Sen. Koch. "I look forward to working with my colleagues on both sides of the aisle on the major issues facing our state and with our state's judges to ensure the fair and efficient operation of our Court system."
Sen. Koch serves as a member of the Indiana Supreme Court's Innovation Initiative, which will make recommendations to the Supreme Court for best practices surrounding Indiana's justice system structures and procedures, and as a member of the Indiana Commercial Courts Committee, which provides guidance to the state's six Commercial Courts. He is a member of the Indiana Probate Code Study Commission and the Indiana Public Defender Commission, and represents Indiana as a Commissioner on the National Conference of Commissioners on Uniform State Laws. He has been recognized by the Indiana Judges Association (Champion of Justice Award, 2016) and the Indiana Prosecuting Attorneys Council (Legislative Excellence Award, 2018).
Sen. Koch is an attorney with the law firm of The Koch Law Firm P.C. and serves Senate District 44, which includes all or parts of Bartholomew, Brown, Jackson, Lawrence and Monroe counties.